Accept Payments in-person, online or on the move. 
Hilo local serving The Aloha State! Level up your business with our all-in-one payment processing system. Accept payments, grow, build and manage your business.
RETAIL – RESTAURANT – SERVICES – INVOICING – E-COMMERCE
24-7 CUSTOMER SUPPORT – CHAT AND PHONE
HARDWARE AND SOFTWARE AS A SERVICE

About Aloha Merchant Services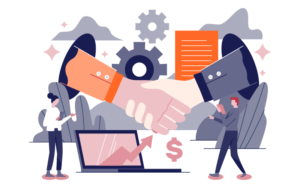 Aloha Merchant Services is a Nationwide Payment Systems partner that provides businesses with various payment processing solutions. The company offers a range of services, including credit card processing, debit card processing, and electronic check processing, as well as online payment solutions and point-of-sale systems. One of the key benefits of working with Aloha Merchant Services is their commitment to providing top-notch customer service. The company has a team of knowledgeable and dedicated professionals available to answer any questions and help businesses get set up with the right payment processing solutions.
In addition to providing a range of payment processing solutions, Aloha Merchant Services also offers businesses a variety of tools and resources to help them streamline their operations and improve their bottom line. For example, the company offers a range of reports and analytics tools that can help businesses track their sales and understand their customers better.
Overall, Aloha Merchant Services is a reliable and trusted partner for businesses of all sizes looking to streamline their payment processing operations. Whether you're a small business owner looking to accept credit card payments for the first time, or a larger company looking to upgrade your payment processing systems, Aloha Merchant Services has the solutions and expertise to help you succeed.
So, consider working with Aloha Merchant Services if you want to improve your payment processing operations and grow your business. We service Honolulu, Wailuku, Kihei, Kahului, Kona, Hilo, Lahaina, Aiea, Makawao, Waipahu, Kapolei, Kaneohe, Kalua, Pearl City, Maui. We have local representatives that live in the Hawaiian Islands.
Payment processing tools & solutions for every business
Pay the same rate for every major credit card and payment type
Month-To-Month contract, No hidden fees or long-term contracts
Run your business anywhere you have an internet connection
Pay the same rate for every major credit card & payment type
10 questions and you're on your way to being APPROVED!
Get started with our Solution Finder – CLICK BUTTON BELOW